Relocation & School Info for Greater Springfield MO Area
Thinking About Making a Move to The Greater Springfield Missouri Area?
Looking for more information about our area? Fill out the information box and we'll get it into the mail to you.

School information links are below. Thanks for stopping by!

Directions To Team Thomas, Murney Realtors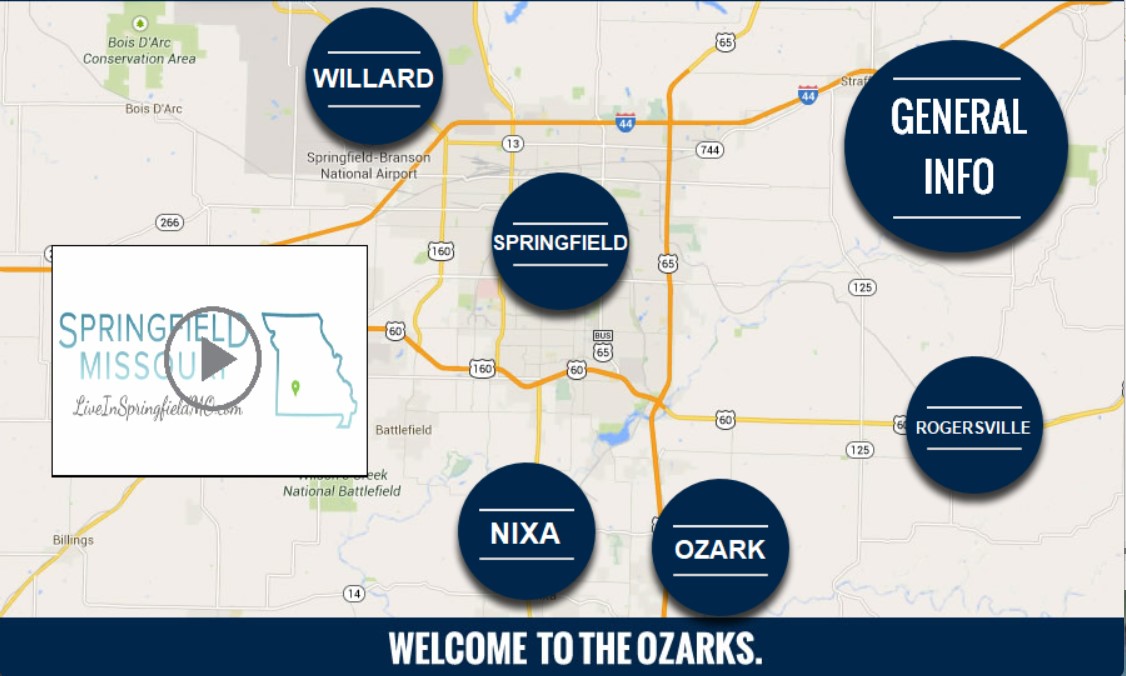 Looking for School Information?

If you're needing school information with your home search, here are some of school district links for you.